SSHRC Grant

This new 5-year grant focuses on cognitive aging and potentially beneficial lifestyle factors such as singing. As in many other countries, the Canadian population is aging at an accelerated rate. This demographic phenomenon has been accompanied by major changes in the workforce, the economy and health care management. The incidence of age-related diseases, including cognitive decline, has also risen dramatically. Our newly funded project, at the crossroads of several disciplines (phonetics, psycholinguistics, gerontology, cognitive psychology, music education and speech language pathology), combines multiple perspectives to shed new light on the impacts of singing on communication and cognition in aging. Singing is an activity that could have a positive impact on cognition and communication, given its popularity and universality, as well as its close ties to speech, hearing and language. However, the scientific evidence that musical activities could have beneficial effects on cognition and communication is still limited. Although several benefits have been demonstrated, these results must be reproduced in order to establish their reliability.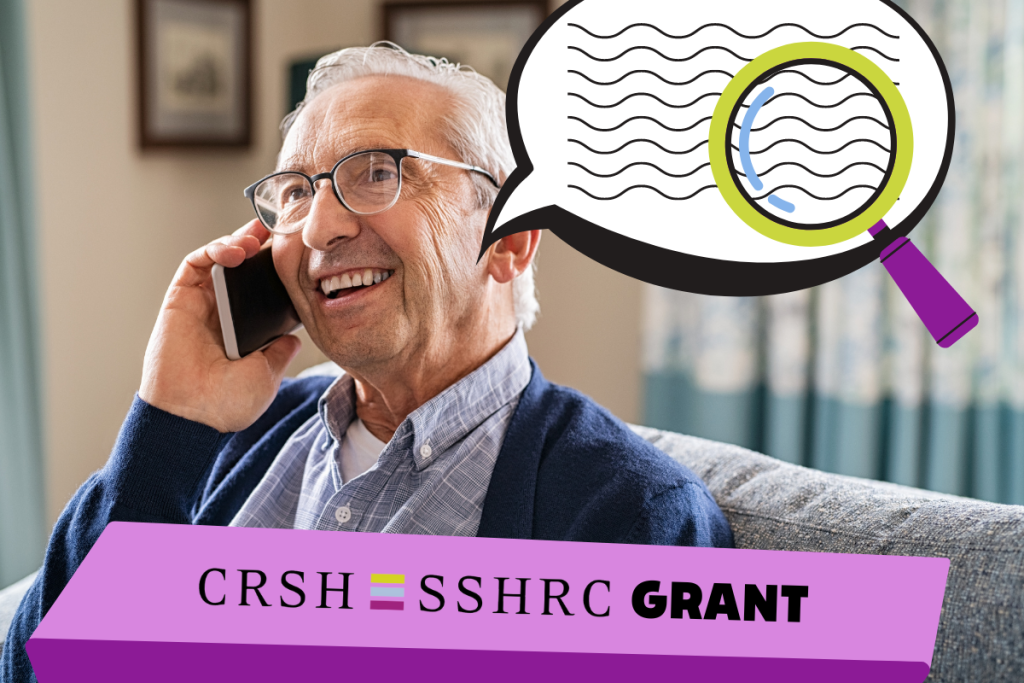 More specifically, our project aims to examine language production in older singers and non-singers. The grant will allow us to analyze a corpus of 153 healthy adults aged 20 to 98 telling neutral and emotional personal stories. We collected these data a few years ago as part of our first major research project on the positive effects of music. Linguistic analyses are very time-consuming, and this meticulous work could not be done previously. As part of the project, we will carry out analyzes of this corpus at multiple analytical levels: voice, articulation, vocabulary, and discourse organization, in neutral and emotional contexts (positive and negative) in order to determine how emotional contexts affect language production in adult singers and non-singers of different ages. In addition, we will collect new data from people who will evaluate segments of these audio recordings to judge the age, pleasantness, and several other psychosocial dimensions. This will allow us to understand how older adults are perceived when they speak, and to identify unconscious biases that may be associated with older adults language production.
The project will be led by an interdisciplinary team of researchers from Université Laval. The director of the laboratory, Pascale, is the main researcher and scientific director of the project. The co-researchers are Laura Monetta, language specialist and professor of rehabilitation (speech-language pathology), Isabelle Blanchette, specialist in emotional processing, and professor at the School of Psychology, Valerie Peters, specialist in music education and professor at the Faculty of Music, and Johanna-Pascale Roy, phonetician and professor in the Department of Languages, Linguistics and Translation. Students and interns will join this team of researchers and Marilyne, the lab research associate, will be providing support at the logistic and scientific levels. Her expertise in semantics will be put to good use!
The knowledge generated by the project will contribute to the development of theories on interpersonal communication across the lifespan as well as the development of guidelines to promote cognitive health in aging.