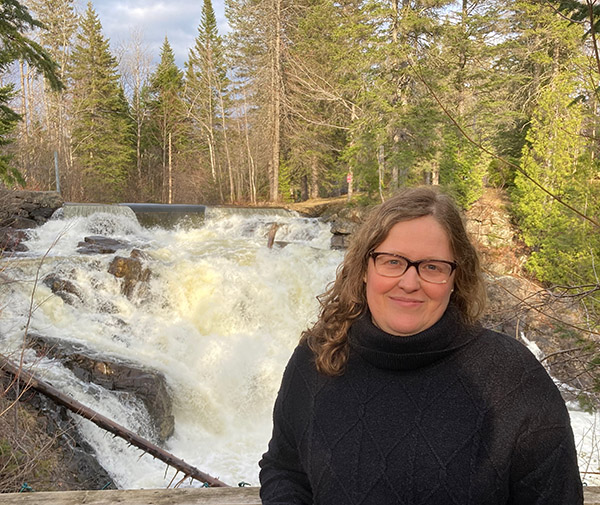 Researcher, full Professor in Rehabilitation Sciences at Université Laval, and director of the Lab.
Pascale Tremblay is a full professor in the rehabilitation department at Université Laval, where she teaches in the speech-language pathology and audiology programs and acts as graduate research director for the M.Sc. and Ph.D. programs in rehabilitation sciences. She hold the Canada Research Chair (Tier 1) in the Neurobiology of speech and hearing.
At the crossroad of cognitive neuroscience, linguistics, gerontology and rehabilitation, Dr. Tremblay's interdisciplinary research program aims to uncover the neurobiological mechanisms underlying the perception and production of speech and voice in adults, which are important building blocks of social interactions. Her work also focuses on understanding how aging affects speech and voice and, ultimately, aims to relate age-related communicative changes to age-related neurobiological changes in order to gain insights into underlying mechanisms. This knowledge is key to develop new innovative strategies to prevent, delay or even reverse the effects of aging on communication by inducing neuroplastic changes in the neurological circuits involved in speech and hearing processing, which is another focus of her research. Strategies under investigation include neurostimulation and the practice musical activities, especially singing, as well as other types of speech/vocal expertise. To achieve these goals, Dr. Tremblay and her team study the anatomy and functioning of the brain using state-of-the-art cognitive neuroscience methods such as functional, anatomical and diffusion brain imaging [MRI] as well as transcranial magnetic stimulation [TMS] and electroencephalography [EEG]. They also use modern behavioural and physiological approaches, such as bio-acoustical analyses of the speech signal, analyzes of speech errors, facial electromyography [recordings of muscle activity], measures of facial muscle force and endurance, respiration patterns, to study speech and voice mechanisms and to understand how these mechanisms evolve over the lifespan. 
To learn more about ongoing projects, visit the section « Project .» To discover our installations, visit the  « The Lab » section.
Click on the links here to view Dr Tremblay's Google scholar profile, her Pubmed  bibliography or her ORCID profile. Interested in joining the lab for a research internship, a M.Sc./PhD or a postdoc? Contact us!